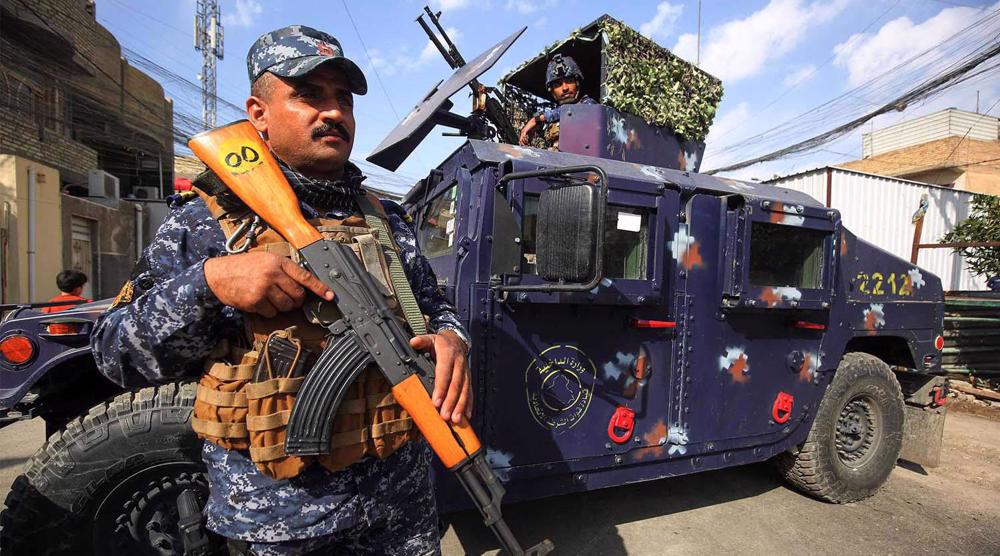 Iraqi forces capture 14 Daesh terrorists after deadly terror attack in Diyala
Iraqi security forces captured more than a dozen Daesh terrorists, including a number of senior commanders, hours after five civilians were killed and several others injured in an attack in the eastern province of Diyala.
The Iraqi National Intelligence Service (INIS) announced in a statement on Sunday that it had arrested 14 people responsible for planning and carrying out attacks during a large-scale operation in Baghdad.
According to the intelligence service, the detainees include senior Daesh commanders, namely Abu Safana, Abu Omar and Abu Musab, who were arrested in several ambushes.
The event came shortly after Sabereen News, a Telegram news channel associated with the Iraqi Popular Mobilization Units (PMU), reported that a Daesh attack on the village of al-'Abarah al-Sadraniyah in Diyala had left five civilians, including three children, dead and killed. six others injured.
Daesh launched a campaign of terror in Iraq in 2014, covering large swathes of lightning strikes.
Iraq declared victory over a terrorist group in December 2017 after a three-year counter-terrorism military campaign, in which the PMU, known in Arabic as Hashd al-Sha'abi, also played a major role.
However, remnants of Daesh continue to stage sporadic attacks across Iraq, attempting to regroup and spark further violence in the Arab country.
The Takfiri terrorist group has successfully escalated its attacks in Iraq, particularly since January 2020, when the United States assassinated Iran's top counter-terrorism commander, Lt. Gen. Qassem Soleimani and PMU deputy commander Abu Mahdi al- Muhandis in a drone strike near Baghdad International Airport. .
Anti-American feelings rose sharply in Iraq in the aftermath of the assassination, prompting Iraqi lawmakers to pass a bill – only two days after the assassination – that required the government in Baghdad to end the presence of all foreign military forces led by Washington.
The United States was eventually forced to end its "combat mission" in Iraq by the end of 2021, but Iraqi resistance groups say the Pentagon's so-called advisory role must also end.