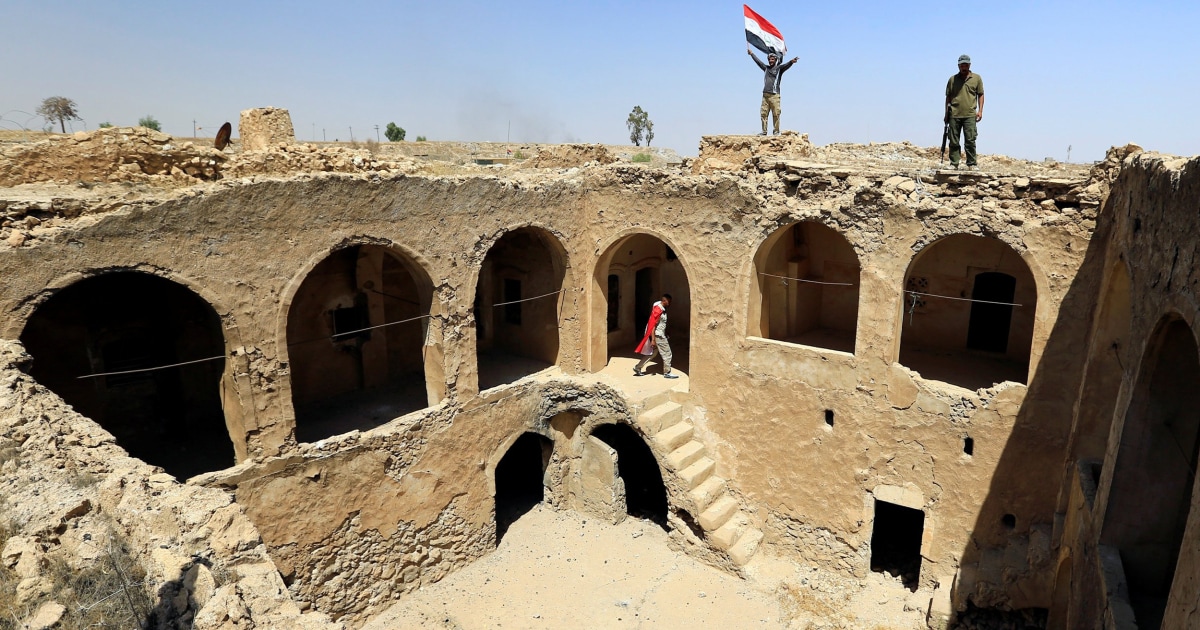 Iraqi forces retake most of former ISIS stronghold Tal Afar, army says
BAGHDAD/ERBIL — Iraqi forces have taken over almost all of Tal Afar, the Islamic State stronghold in the northwest of the country, the Iraqi army announced on Sunday.
After just eight days of fighting, all 29 neighborhoods of Tal Afar town have been recaptured from the militant group, the army said in a statement on Sunday.
However, fighting continued in al-'Ayadiya, a small area 11 kilometers northwest of the city, where militants who had fled the district's downtown were hiding, the spokesman said. Iraqi army, Brigadier General Yahya Rasool.
Iraqi forces were waiting to retake the area before declaring the offensive a complete victory, he said.
Tal Afar was the latest target in the US-backed war against the jihadist group after July's recapture of Mosul, where it declared its self-declared caliphate over parts of Iraq and Syria in 2014.
The offensive on Tal Afar, which lies on the supply route between Syria and the former ISIS stronghold of Mosul, began on August 20. sources.
Such a rapid collapse of the Islamic State in the city, which has been a breeding ground for jihadist groups, would confirm Iraqi military reports that the militants lack command and control structures west of Mosul.
Residents who fled Tal Afar days before the offensive began told Reuters that the militants looked "exhausted" and "worn out".
Tens of thousands of people are believed to have fled in the weeks before the battle began. The remaining civilians were threatened with death by the militants, according to aid organizations and residents who managed to leave.
Tal Afar saw cycles of Sunni-Shia sectarian violence after the US invaded Iraq in 2003, and produced some of the Islamic State's most senior commanders.