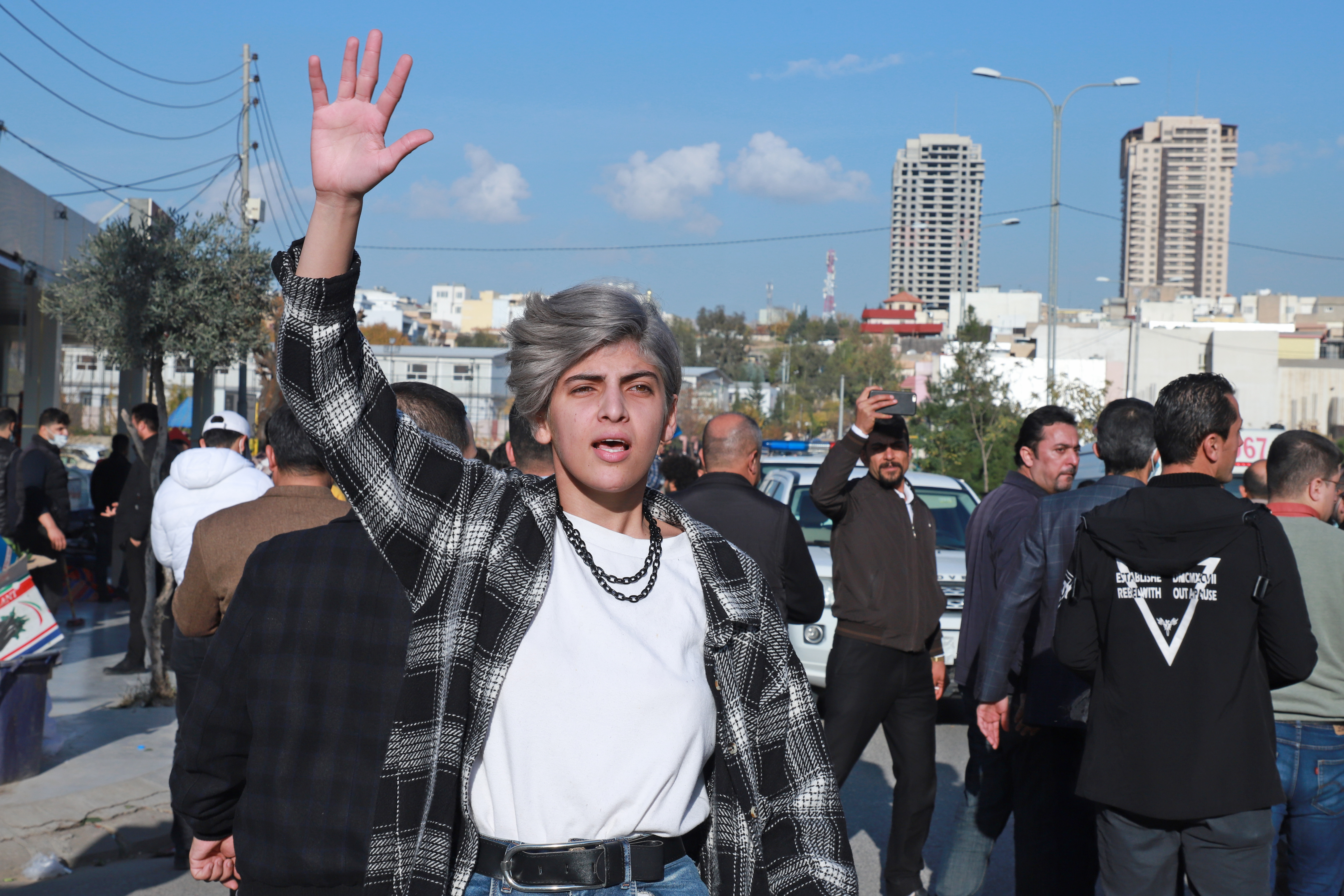 Iraqi Kurdish forces arrest NRT journalist Karzan Tariq while covering protests in Sulaymaniyah
New York, December 11, 2020 – Today, security forces affiliated with the Patriotic Union of Kurdistan (PUK) party arrested Karzan Tariq, a reporter for the local channel NRT, while covering protests against economic problems in the town of Sulaymaniyah in northeastern Iraq. , according to her employer and NRT chief executive Awat Ali, who spoke to CPJ through a messaging app. Ali told CPJ that NRT lost contact with Tariq while covering the protests, but several eyewitnesses saw his arrest near the Sulaymaniyah Provincial Council building. He said the fate of the journalist remains unknown.
Five other reporters covering the same protests were briefly detained; some saw their equipment confiscated, according to local reports, the press freedom group Press Freedom Advocacy Association in Iraq, and one of the reporters who spoke with CPJ through a messaging app.
"The Kurdish authorities in northern Iraq must understand once and for all that protests are events of public interest and that covering them up is not a crime. In fact, they should do everything in their power to ensure that journalists can do their jobs safely and freely, "said CPJ Middle East and North Africa representative Ignacio. Miguel Delgado. "We call on the local authorities in Sulaymaniyah to immediately release NRT journalist Karzan Tariq and stop arresting journalists. "
CPJ emailed the PUK media office for comment, but did not receive a response.
On December 7, local authorities in Sulaymaniyah raided NRT's offices and suspended the broadcaster until December 13, CPJ documented at the time.