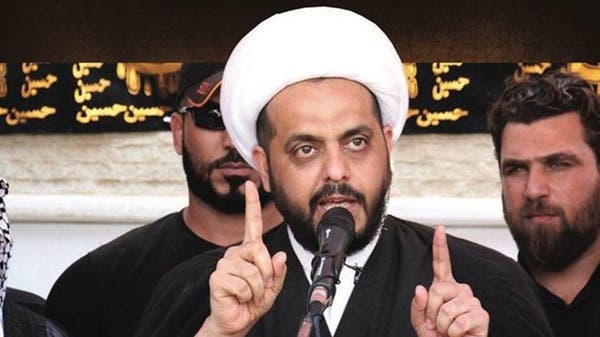 Iraqi militias in Washington: get your troops out of Iraq
The head of special groups in Iraq, Ahl al-Haq, Qais al-Khazali called for the departure of US forces from Iraqi territory after fighting ISIS.
This came in response to the statement by US Secretary of State Rex Tillerson on Sunday and his call for the departure of Iranian militias from Iraq, as well as the clear response issued by the office of Iraqi Prime Minister Haider Abadi. regarding his meeting with Tillerson.
Al-Khazali said via his Twitter account: "To the US Secretary of State, your military forces must now prepare to leave our homeland, Iraq, immediately and without delay, once the excuse of eliminating the 'EI will be over.
The head of the popular mobilization unit, Hadi al-Amiri, also expressed his displeasure at the statements of the US secretary of state: "He is not welcome in Baghdad," he said, urging Tillerson to apologize for his comments to the militias, which he described as irresponsible.
On Sunday, Tillerson said it was time for Iranian-backed factions to return to their "homes" along with their Iranian advisers, who helped Iraq defeat ISIS.
At a joint press conference with his Saudi counterpart Adel al-Jubeir in Riyadh, Tillerson added, foreign fighters in Iraq should return home and allow the Iraqi people to regain control.
Tillerson arrived in Baghdad on Monday for an unscheduled visit, during which he met Abadi.
In May, al-Khazali praised the Iranian-backed Ahl al-Haq militias and said in a widely disseminated video that these militias would form what he called the "Shiite dawn" and not the crescent. Shiite.
Al-Khazali said that in the future "the combat militia will have been completed" referring to the presence of the Iranian Revolutionary Guards in Iran, the Houthis in Yemen, Hezbollah in Lebanon and the mobilization crowd. popular in Iraq.