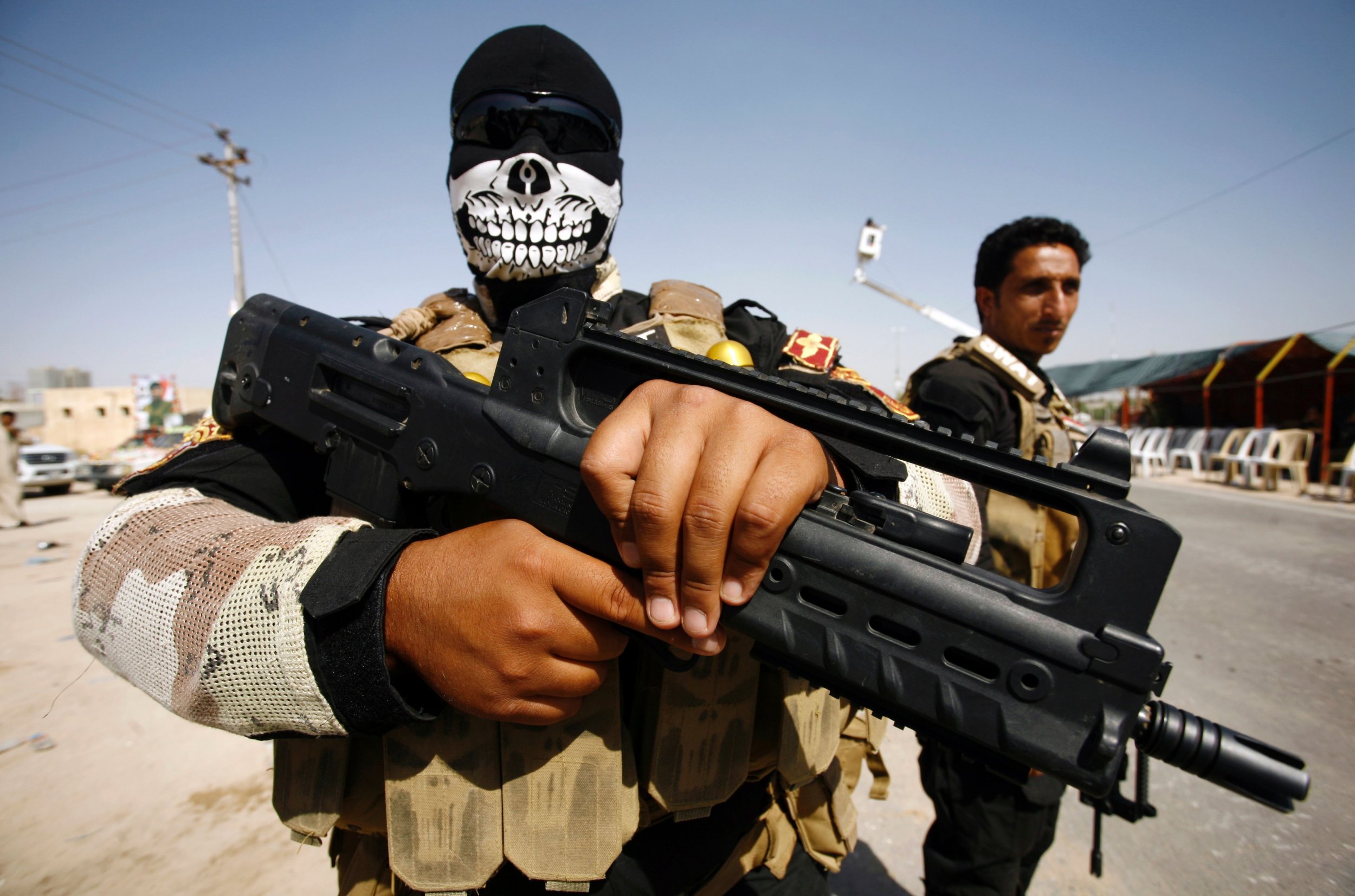 Iraqi militias tasked with banning ISIS from Syria
An Iraqi paramilitary coordination group made up of Iranian-backed Shiite militias has been ordered to cut the Islamic State (IS) militant group's access to Syria in northern Iraq, in a bid to prevent thousands of jihadists fleeing to the war-torn country, his spokesman said on Tuesday.
Hashd al-Shaabi, whose militias are feared for their brutality, has been a major player in the battle to take back IS-held towns in western Iraq, particularly Fallujah and Ramadi, but his role has been limited in the operation to liberate Mosul.
There are fears that the Shiite sections of the coordination group could ignite tensions in the predominantly Sunni Arab city, which has more than one million inhabitants. But he now aims to liberate the ancient Shiite town of Tal Afar, located 63 kilometers west of Mosul, and its surrounding area.
The leadership of the coordination group ordered its members "to assume the mission of liberating Tal Afar district," Jawwad al-Tulaibawi, spokesman for the Asaib Ahl al-Haq militia, said in a statement, according to the report. the AFP press agency.
He added that the mission of the coordination group will be to "cut off and prevent the leakage of [ISIS] towards Syria and completely isolate Mosul from Syria. We expect this to be a tough and fierce battle. "
French President Francois Hollande has warned of ISIS fighters fleeing Mosul to Raqqa, the de facto capital of his self-proclaimed caliphate in Syria, where they can continue to support the group and survive amid unrest in the country .
Iraqi and Kurdish forces, backed by military advisers from the US-led coalition and air strikes, continue their week-long advance against ISIS in the last city it holds in Iraq.
They advanced within five miles of the city, but ISIS carried out a series of counterattacks, using snipers, suicide car bombs and traps to slow the progress of the offensive.
Much of the operation, which consists of some 30,000 ground troops, focused on eliminating ISIS from the territory it holds on the outskirts of Mosul. Fighting inside the city's densely populated urban areas is likely to be fiercer.
The UN said on Tuesday it had received information suggesting that ISIS has killed dozens of people in the city since the offensive began. Iraqi security forces found the bodies of 70 civilians in a house in the village of Tuloul Naser, south of Mosul, according to UN human rights spokesman Rupert Colville.