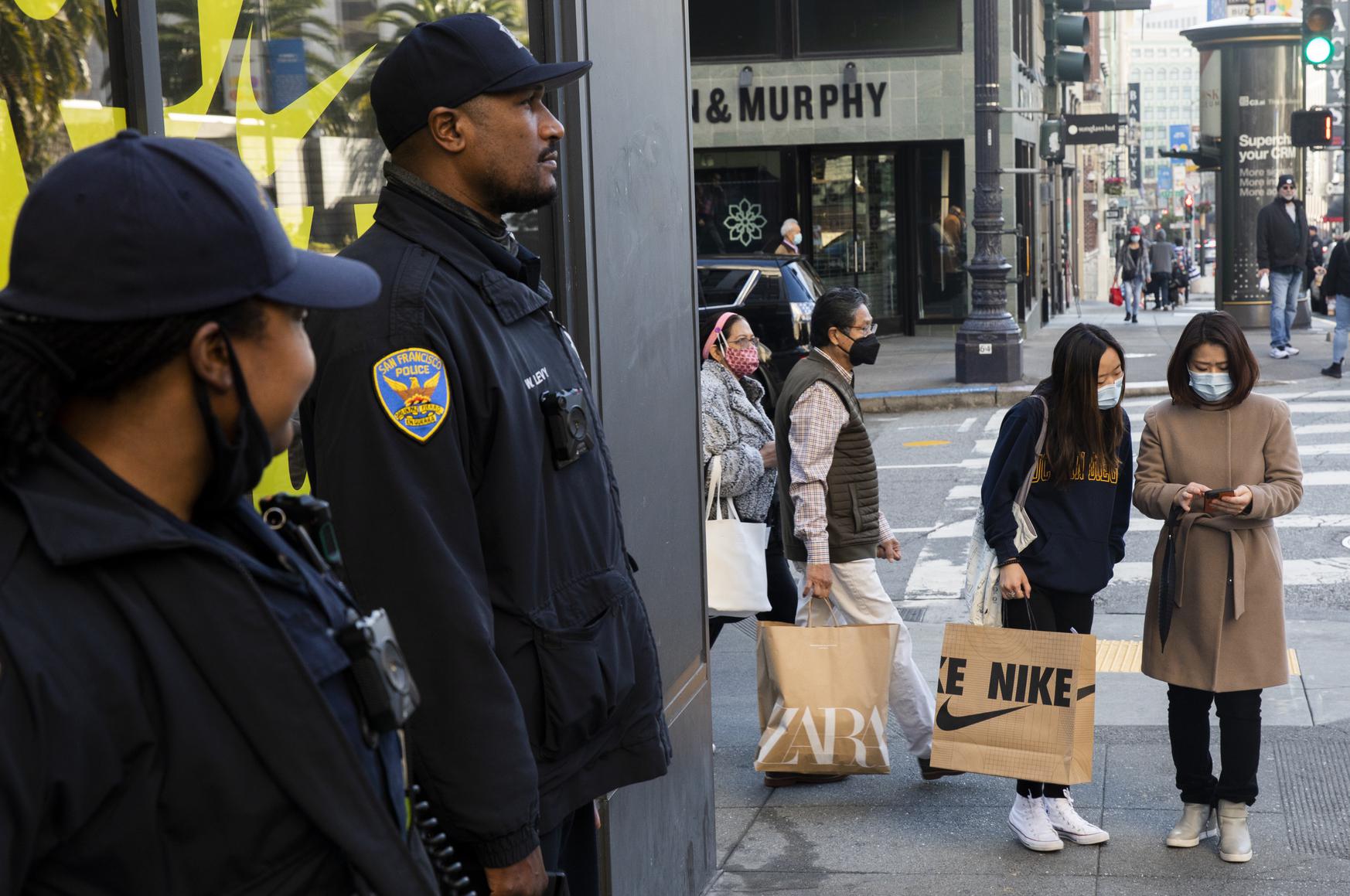 Nothing says holiday cheer like newly militarized Union Square in San Francisco
Notice anything different in Union Square this holiday season? It doesn't quite put me in a festive mood.
Hard to pinpoint exactly, but I think it might have a little something to do with, say, the presence of militant police in the area. From the rise of Powell to the ice rink to the lights of the Apple Store, all four corners of the square are dominated by the presence of cars, trucks and San Francisco police officers.