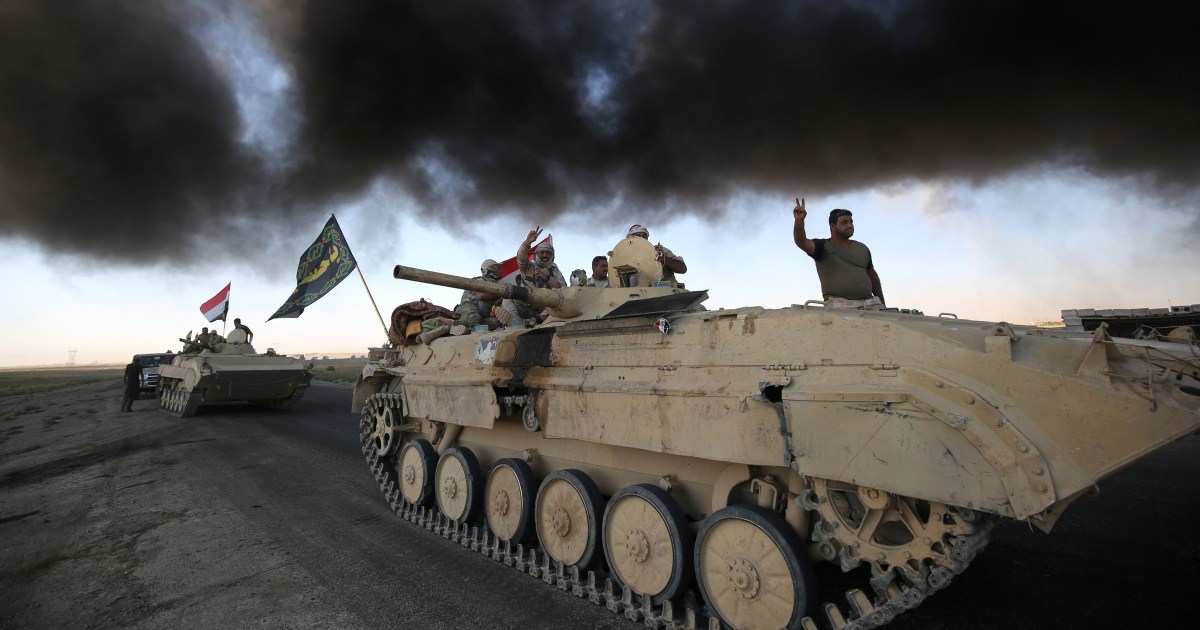 US-backed Iraqi forces liberate Hawija
BAGHDAD, Iraq — U.S.-backed Iraqi forces have liberated the town of Hawija and its surroundings from the Islamic State, the Iraqi military said in a statement on Thursday.
The capture of Hawija, the militants' last stronghold in northern Iraq, means that the only area left under IS control in Iraq is a strip of land along the western border with Syria.
Iraq launched the offensive last month to liberate the area north of Baghdad where up to 78,000 people are believed to have been trapped, according to the United Nations.
Troops, police and paramilitaries liberated the town, said the commander of the operation, Lieutenant General Abdul Ameer Rasheed Yarallah. US-backed Iraqi government forces were backed by Iranian-trained and armed Shiite paramilitary groups known as Popular Mobilization.
ISIS still controls the border town of al-Qaim and the area around it. They also hold parts of the Syrian side of the border, but the area under their control is shrinking as they retreat in the face of two different sets of hostile forces – a US-backed Kurdish-led coalition and US-backed troops. Syrian government with foreign Shi. militias backed by Iran and Russia.
Related: ISIS's Las Vegas Claim of Responsibility Is a Sign of Desperation
ISIS's cross-border "caliphate" effectively crumbled in June, when US-backed Iraqi forces captured the city of Mosul in a grueling nine-month battle. US-led coalition forces are currently closing in on the Syrian city of Raqqa, the de facto capital of the self-proclaimed Islamic State caliphate.
Islamic State last week released an audio recording purporting to be a message from leader Abu Bakr al-Baghdadi, who is said to have been dead since the summer.
He called on his supporters to continue the fight despite the setbacks.