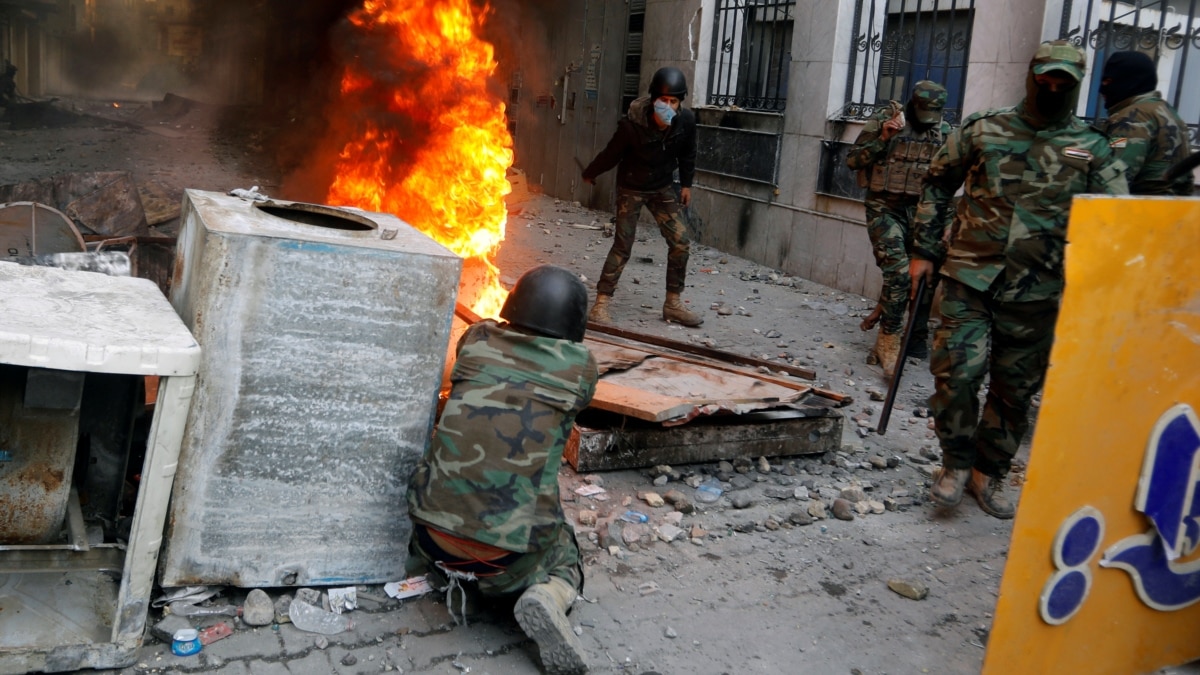 US sanctions Iraqi militias linked to Iran
[ad_1]
The United States has imposed sanctions on three Iraqi militia leaders linked to Iran for allegedly aiding in the violent crackdown on protests that have swept the country.
The announcement came amid renewed violence in Baghdad, which claimed the lives of at least 15 people.
"The Iraqi people want their country back. They call for real reform and real accountability and trustworthy leaders who will put Iraq's national interests first," Secretary of State Mike Pompeo said in a press release on December 6.
The United States has sanctioned three Iraqis – Qais al-Khazali, Laith al-Khazali and Hussein Falil Aziz al-Lami – who are part of the Popular Mobilization Forces, or Hashed al-Shaabi, a Shiite militia movement close to Iranian.
Iraqis have taken to the streets of Baghdad and the south of the predominantly Shiite country since early October to demand more jobs, an end to rampant corruption and better public services.
Some 430 people have been killed across Iraq in the crackdown on protests, which ultimately led to the resignation of Prime Minister Adel Abdel Mahdi, a close ally of Iran.
The three militia leaders have been appointed under a US law that will bar them from traveling to the United States and seize any assets they own in the country.
Washington also imposed sanctions on an Iraqi politician, Khamis Farhan al-Khanjar al-Issawi, for corruption.
Meanwhile, Iraqi security and health officials said unknown assailants shot at protesters in Khilani Square in Baghdad on December 6, killing 12 people and injuring 30.
The attacks came a day after several suspected stabbing incidents that left at least 13 injured in Tahrir Square in the Iraqi capital, the focal point of the leaderless Iraqi protest movement.
According to Reuters and AP reports
[ad_2]